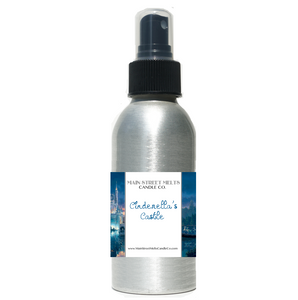 CINDERELLA'S CASTLE Room Spray
Regular price $14.00 $11.20 Sale
"Cinderella's Castle is the symbol of Magic! Enjoy this indescribably aromatic Blueberry fragrance deliciously paired with notes of Pumpkin Patch to represent Cinderella's carriage!" 

Receive FREE SHIPPING on Orders of $50+ (Enter code SHIPFREE at checkout)


*Visit Our Shop for more Fragrance Spray options as well as Soy Wax Candle Jars and Soy Wax Melts.


Visit us on facebook.com/mainstreetmeltscandleco
Follow us on instagram @mainstreetmelts_candleco
Check out our Social Media for announcements, coupon codes and more!

Thank you for shopping with Main Street Melts Candle Co.

Have a Magical Day!