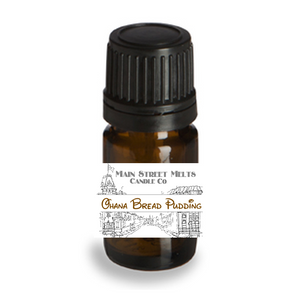 OHANA BREAD PUDDING Fragrance Oil 5mL
Regular price $7.95 $7.95 Sale
Ohana Bread Pudding- "This scent could not depict better the Warm, Bananas Fosters Sauce Covered, Bread Pudding Fragrance! With the slightest hint of Vanilla Ice Cream and Drizzled Bananas Foster Sauce, you will feel like you're dining at Polynesian Village's Ohana enjoying their famous dessert!"
*Oil Diffusers are Available in Our Shop!

SIZE: 5mL (0.2oz) fragrance oils

Visit Our Shop for Soy Wax Melts, Jars, Room Sprays, Tealights and Fragrance Oils in your favorite Disney Inspired Fragrances!

Receive FREE SHIPPING on Orders of $50+ (Enter code SHIPFREE at checkout)

Visit us on facebook.com/mainstreetmeltscandleco
Follow us on instagram @mainstreetmelts_candleco
Check out our Social Media for announcements, coupon codes and more!

Thank you for shopping with Main Street Melts Candle Co.

Have a Magical Day!