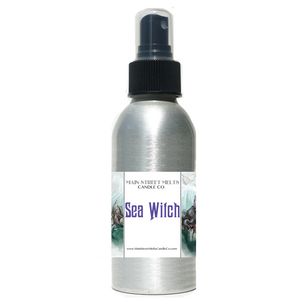 SEA WITCH Room Spray
Regular price $12.95 $12.95 Sale
SEA WITCH Fragrance Spray Disney-Inspired - 4oz

 "Our Sea Witch fragrance, themed after everyone's favorite Under the Sea Villain, Ursula, is deep and dark, yet fruity without being too sweet. With top notes of ripe black raspberries that are well balanced by mellow and natural vanilla notes, this fragrance is wonderful year-round, Innit?"

Receive FREE SHIPPING on Orders of $50+ (Enter code SHIPFREE at checkout)

*Visit Our Shop for more Fragrance Spray options as well as Soy Wax Candle Jars and Soy Wax Melts.


Visit us on facebook.com/mainstreetmeltscandleco
Follow us on instagram @mainstreetmelts_candleco
Check out our Social Media for announcements, coupon codes and more!

Thank you for shopping with Main Street Melts Candle Co.

Have a Magical Day!