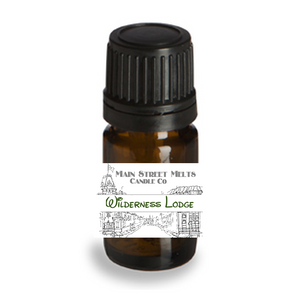 WILDERNESS LODGE Fragrance Oil 5mL
Regular price $8.00 $6.40 Sale
Wilderness Lodge- "Our Wilderness Lodge Resort inspired fragrance starts with an evergreen, woody, balsam core with extraordinarily fresh fir notes blended with patchouli that will take you to the relaxing Wilderness! Base notes include Cumin, Cinnamon, Clove and Patchouli smoothly blended with hints of Jasmine and Cedar Tips."
*Oil Diffusers are Available in Our Shop!

SIZE: 5mL (0.2oz) fragrance oils

Visit Our Shop for Soy Wax Melts, Jars, Room Sprays, Tealights and Fragrance Oils in your favorite Disney Inspired Fragrances!

Receive FREE SHIPPING on Orders of $50+ (Enter code SHIPFREE at checkout)

Visit us on facebook.com/mainstreetmeltscandleco
Follow us on instagram @mainstreetmelts_candleco
Check out our Social Media for announcements, coupon codes and more!

Thank you for shopping with Main Street Melts Candle Co.

Have a Magical Day!